How about another round of chit chat? It's good for the soul, you know. To get things out on paper, er. Internet.
…
First things first, we have some new sponsors around these parts! Let me introduce you:
the Ladies from Pick Fair came to hang out, and as you know I love their pillows. I have them in the playroom and living room. Check out some of their newest creations..
Madison Reese Designs, who makes the cutest bags is also hangin' out.
We can't forget about Majik Threads, who makes darling fringed scarves.
So fun! Go check out their shops, you definitely won't be sorry. Not to mention it's almost Christmas, time to get your shop on!
…
So, one of my guilty pleasures is watching makeup tutorials on Youtube. I know, I know. I could spend hours looking at freaking smokey eyes and flawless skin. All the while cussing them out because my skin is not so, umm flawless. At all.
Until I found this. Holy moly! It's defnitely thicker than I usually wear, but it gave me the prettiest dewy finish. Good gracious. It's the bomb. I highly suggest trying it out!
Instagram: FOTFBlog
…
My friend Diana launched a new site today! She wants to promote newbie bloggers and all things creative. I'm excited to see what else she's got planned. :) I hear this week is pumpkin week ;)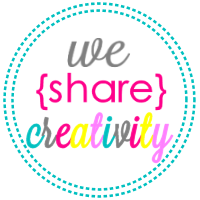 …
There's also still a $30.00 giveaway going on from Feature Yourself Friday! If you have a blog post you want to link up and enter to win a credit for Amazon, do it now! :)
Free, people!
…
Oh, and since I gave up GFC I've heard a few of you aren't getting my updates. Well, I believe my feedburner is working now so definitely re subscribe. I really don't want to lose you! :) However, I post on facebook quite a bit. I really like getting chatty over there so if you're on the book of faces (ha..ha) shouldn't we be friends? We should!
Okay, I suppose that's enough for a Monday. :) Have a great day friends!
xo