Today the Lovely Rachel from Polka Dots and Lemonade is here with one of her family's favorite recipes! I love having guests share recipes 1.) Because it's not my strong suit and 2.) It makes me hungry. And, motivated to cook!
Make sure you go check out her blog and say HI! :)
As many of you may already know, my hubby is part Italian (his grandmother is full-blooded Italian, and refers to herself as an FBI…get it…?), so pasta of any kind is a staple in our home. Chicken Parmigiana is his favorite Italian meal, so that's what he gets every year for his birthday – and on those few occasions that I feel like being a good wife. :-)
Today, I'm sharing my Chicken Parmigiana recipe with you.
You will need:
4 thin-sliced chicken breasts (I purchase them this way, but you can also flatten them yourself!)
1 cup Panko bread crumbs
1 cup freshly grated parmesan cheese
2 – 4 shakes of cayenne pepper (depending on how spicy you like it!)
Salt and black pepper, to taste
1 egg, beaten
Marinara Sauce
4 slices of mozzarella cheese
Spaghetti, prepared to package directions
To make:
Preheat oven to 350 degrees. Combine bread crumbs, parmesan cheese, cayenne pepper, salt, and black pepper.
Dip chicken breast in egg, and then coat with bread crumb mixture.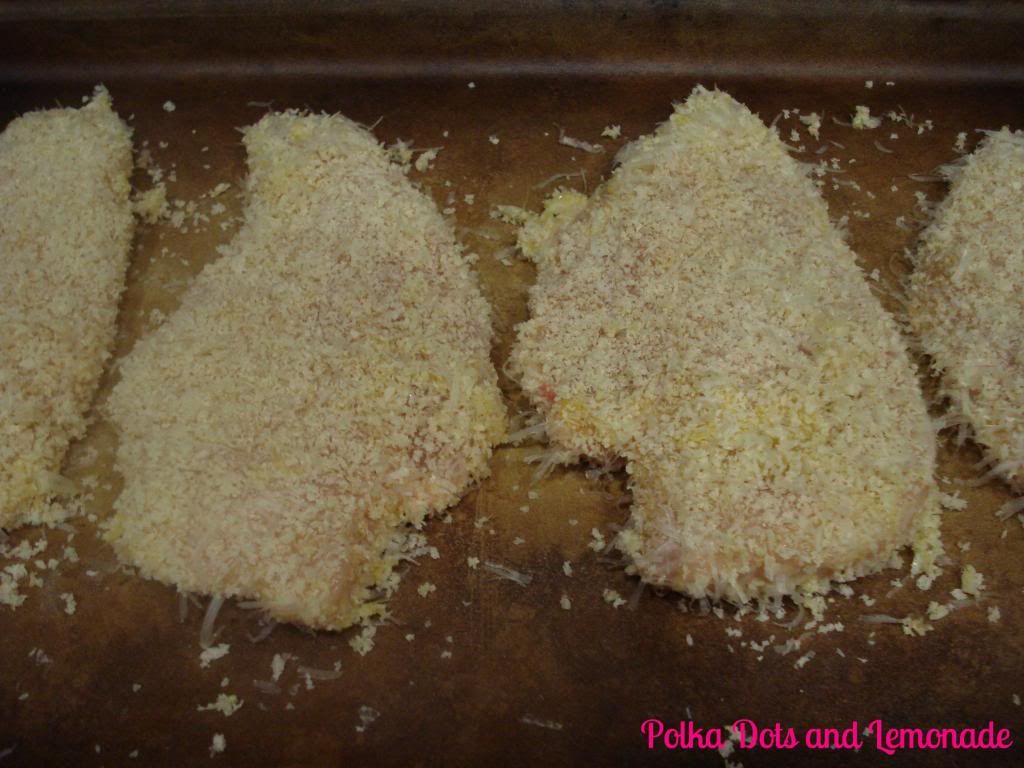 Bake for 25 -30 minutes. Place 1 slice of mozzarella cheese on each chicken breast, and bake for an additional 5 – 7 minutes, or until cheese is melted.
Serve with spaghetti, sauce, and a side salad.
What type of food is a staple in your home? Leave a comment – I'd love to hear from you!